Wellness Workshops and Self Care Classes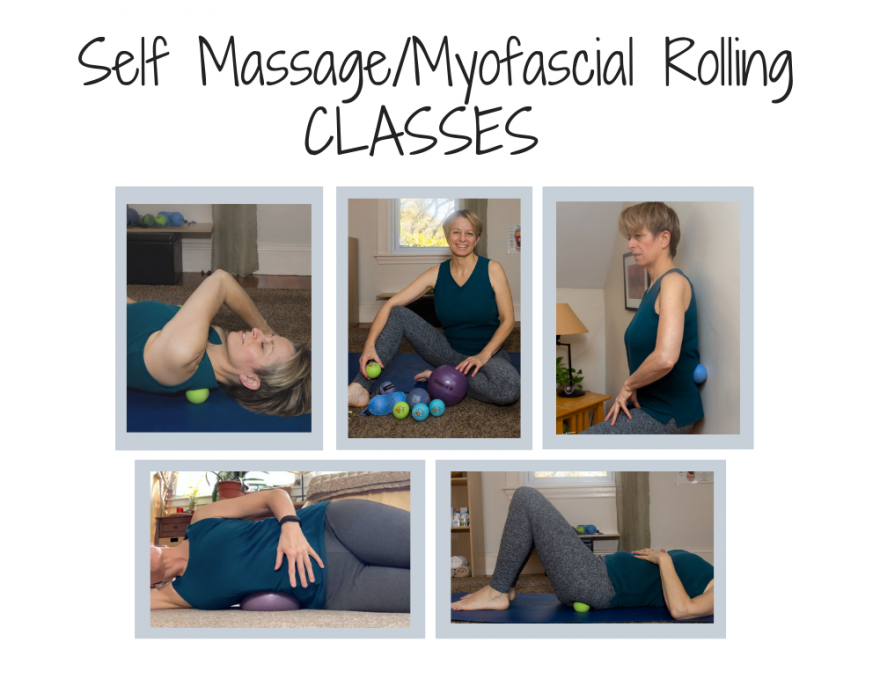 Self Massage/Myofascial Rolling Classes
Come join us... take some time to release and soothe the tension, stiffness and pain in your body by being your own massage therapist.
In these empowering, interactive ON-LINE self care classes, certified massage therapist Katrina Piehler will guide you in massaging your own muscles and fascia using specially made pliable rubber Roll Model® therapy balls.
Click here to see the upcoming schedule for classes focusing on different areas of your body where you may be wanting to sink in and get relief... such as Unraveling your Upper Back & Neck Tension, Relieving the Tension in your Lower Back & Hips and Digest, Soothe & Breathe.
---
Meditation Simplified - How to Experience its Benefits in your Everyday Life
Do you meditate?
Has it been something you've been wanting to try, get 'better' at, make a habit?
Have you ever wondered how it could actually make a difference in your life?
In this interactive workshop we'll take a closer look at exactly what it is we're practicing when we meditate and how the three simple elements of even one simple meditation sitting can serve to empower your interpersonal life.
Date: Tuesday, November 10
Time: 7:00 PM - 8:00 PM
---

Stress Re-set Toolbox
In this interactive workshop via Zoom you'll learn strategies, tips & techniques that will help you:
~ tune into how stress is showing up in your body
~ tap into your personal sense of steadiness and calm when you need to
~ feel more resilient in your day to day life right now
New dates will be scheduled soon.
Click here to get on our upcoming workshops information waiting list!
---



Ergonomics Tips & Self Care Tools to Manage Neck & Back Tension at your Desk
In this interactive workshop you'll discover easy strategies for managing the daily postural tension in your neck and shoulders.
By learning to set up your work space ergonomically, and practicing targeted stretching and self massage techniques, you'll come away with a helpful understanding of the roots of your pain and empowering tools for relief and self care.
No dates currently scheduled. If you would like to bring this workshop to your organization, reach out to katrina@living-from-center.com for options.